Progress Report #5 - Site Redesign and Other Projects
It's been a while since my last update. My last blog post, 'CIB Collection Manager is Now Open Source' was posted in June! Truth of the matter is, I did not have much to say about anything relevant to Leavins Software. I have been working on a few other projects like Saltstorm (a fun-money, open-source betting platform) and my personal site at Dustin-Leavins.info since June.
Why break the silence? Why not! The Leavins Software Blog is starting to sound like crickets, and besides, I actually have stuff to talk about today.
Why Are Some Projects 'for' Leavins Software?
Basically, it's just branding. Leavins Software is a DBA (doing business as) name for me, Dustin Leavins. I work by myself on all current projects, so anything made by Leavins Software is made by me.
If it's a professional, "affordable software solution," it falls under the Leavins Software brand. A great example is Leavins Inventory Manager: it's a product for businesses that I sell and advertise as Leavins Software.
Everything else is intended to be a personal project that reflects my opinions, and so my other projects (like Saltstorm) are distributed under my name and not Leavins Software's.
Site Redesign
I recently redesigned Leavins-Software.com. There are lots of minor tweaks, and now every page has a nice mobile-friendly navbar at the top. No matter where you are in the site, you can get back to the homepage and other locations.
One reason behind the site redesign is what I use to build the website. My site uses bootstrap-sass, which is a version of Bootstrap made for a tool that I use called Sass. Does it sound like a complicated situation? It is! Basically, bootstrap-sass makes my life easier and allows me to make a site that looks decent on mobile platforms.
Bootstrap and bootstrap-sass recently received major updates, and I wanted Leavins-Software.com to use this update. This required many behind-the-scenes changes and resulted in minor visual changes. I used those visual changes as an excuse to refresh the site and add some features (like the navbar) that I've been wanting for a while.
Here is what the site looked like prior to this redesign: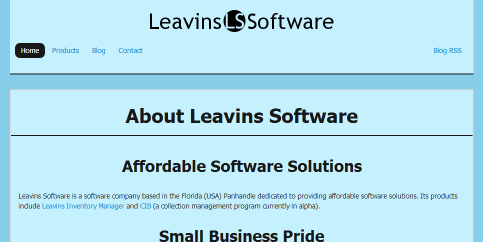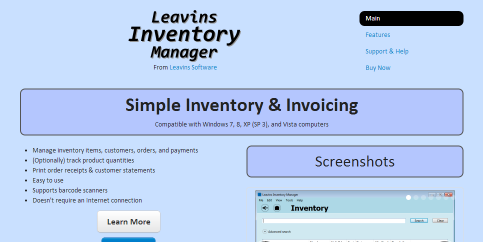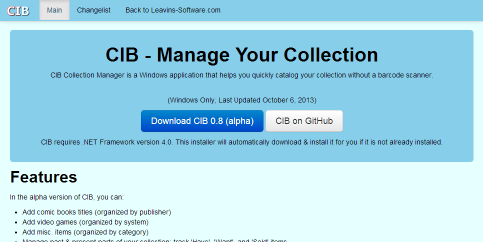 And, for future reference, this is what the site looks like at the time of this post: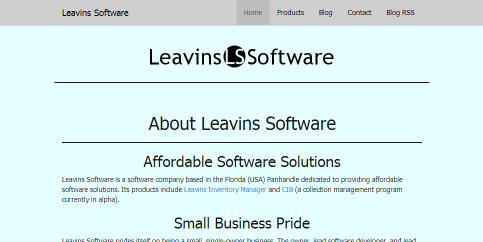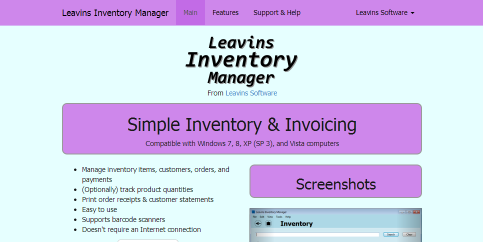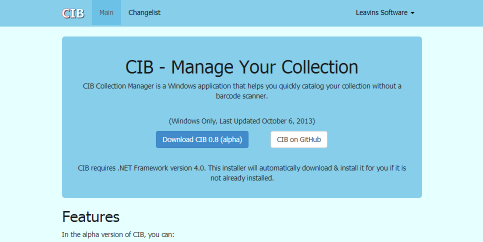 I especially like the navbar. Navigation has always been a big issue on this site. Every page did it differently, and having the navbar everywhere allows navigation to remain consistent throughout the site.
Current Projects
I'm working on a few projects. Some are actually for Leavins Software! A series of how-to articles for CIB Collection Manager is coming soon. I also have a portfolio showcase (of sorts) in the works.
I might even work on a game. It's written in my planner: start making a game prototype by the end of the month.
Work on Leavins Inventory Manager and CIB has been suspended for now. I will likely come back to them in the future.